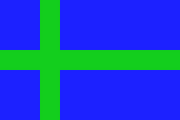 Welcome to the Ukiworld Wiki
Edit
Ukiworld is a paper game that focuses between nations and other stuff. Its current version is 2.0.
Nation of the day
Edit
Republic of Acaland (Lukchanian: Kopepl Cac or Kopepl Caclond) is a nation that is ruled by Tomas Karabudzhos.
Announcements
Edit
For rules go here.
If you want your nation to be included in version 2.0, go here.
Latest activity
Edit
Ad blocker interference detected!
Wikia is a free-to-use site that makes money from advertising. We have a modified experience for viewers using ad blockers

Wikia is not accessible if you've made further modifications. Remove the custom ad blocker rule(s) and the page will load as expected.