Ukiland Data:
Name: Republic of Ukiland (Republyk Ukilend)
Budget: 17 million
Language: Landian
Population:3.005.000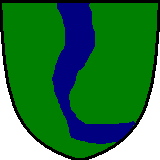 Religion: Christianity
Happiness: +30
(+30 - Victory!) Cities:
Capital Ukigrad - 9/10 HP (Ukigrad)
Town Ozonya - 1/5 HP (Osoniya)
Town Carhuria - 5/5 HP (Karhuriya)
Ex-capital Lezhe - 6/10 HP (Ležhye)
Ores:
60% Tin (Has 140) (+70)
20% Iron (Has 40) (+30)
10% Trollore (Has 20) (+20)
5% Alluminum (Has 5) (+15)
5% Copper (Has 5) (+15)
Resources:
8lvl Drinkable Water (lots of)
9lvl Barley (lots of)
10lvl Timber (very much)
3lvl Sunflower (a little)
7lvl fruit (+1 from trades) (lots of)
5lvl Chernozem (enough)
2lvl Crop (a little)
Imports:
Exports:
Bullets and weaponry - Delphona, Caspia, Romia
Trades:
Fruit - Acaland (+1)
Government: Republic, Socialist
Soldier generation: 100 in a turn
Special Resources:
Fruit (Ukigrad)
Chernozem (Lezhe)
Good Barley, Avenger
No. 1 in: Bullet and weaponry export
Allies:
Enemies:
Buildings:
Barracks (global)
Weaponry (global)
DOG rockets (Carhuria)
Zan0ylo's cameras (Ukigrad)
Martylandian seafood (Lezhe)
It is strongly implied that Ozonya was at one point bombarded and destroyed, only to be rebuilt after it.
Ad blocker interference detected!
Wikia is a free-to-use site that makes money from advertising. We have a modified experience for viewers using ad blockers

Wikia is not accessible if you've made further modifications. Remove the custom ad blocker rule(s) and the page will load as expected.